Welcome to Intermed Quality
Intermed Quality Company is dedicated to excellency in medical services. A space of balance between science and art, between inspiration and creativity, between professionalism and empathy, between advance technology and high class professionalism.
Intermed Quality means an exceptional team dedicated to personalized needs of each patient, with high class professional surgeons, with thousands of hours in sophisticated surgeries, authors of numerous speciality studies, contributors to international congresses, up to date with the newest medical practices, generators of new complex medical solutions.
Intermed Quality offers medical services in exclusive designed, advanced technology cliniques, featured with latest generation medical equipment in order to ensure minimum tissue injury and a faster recovery of the patients – as less the patient is on the surgery table, as faster is the recovery guaranteed.
Intermed Quality combines medical services offered at the highest level with touristic services for pre and post -surgery period. The touristic offer consist in different tours options inside and outside Bucharest, night life tour, shopping tour, visits of different touristic objectives like: House of People, Ceausescu Palace, Village Musem, Romanian Concert Hall, Dracula Castle, Peles Castle, etc. As part of this tours, will be organized casual and traditional dinner, old city party time so the whole surgical experience is transformed into an unforgettable and pleasant journey.
"The beauty is a gift from Gods, keeping it is a talent of Humans"
About us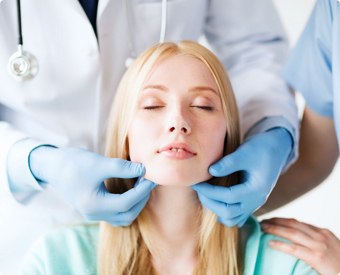 Our team is fully dedicated to interface your needs with medical services offered, combining this with entertainment and touristic services to ensure the best all-in package.
Our team has experience in working with people, being dedicated to the beauty and health concept of human body. We believe that a healthy mind and a wonderful soul are best complemented by a beautiful body, that's why our main purpose is to be the enablers and keepers of your beauty.
We have on our side the best medical teams using the best procedures, treatments  and equipment and the best tour operator partners with the greatest or craziest or interesting  but for sure amazing places to visit.
We, all together, are here for you, your beauty, your wellbeing, your comfort, your fun, your pleasure, your relaxation, so after this experience you call yourself:  I AM BEAUTIFUL, I AM SPECIAL, I AM LOVED AND I DESERVE ALL THE BEST IN LIFE.
Services
Plastic surgery
Is a surgical specialty involving the restauration, reconstruction or alteration of the human body…
Dental surgery
Is a medical procedure that involves artificially modifying dentition, in other words surgery of the teeth.

Dermatology
Is the branch of medicine dealing with the skin, nails and its diseases.

Tourism services
While you are here busy with beauty procedures we challenge you to discover also the Romanian country beauty.